Introducing the First Descent Store in Bad Gastein
Welcome to our shop on Grillparzerstraße 2–4 in Bad Gastein!
We offer a select range of brands and have been leading fitters of ski boots for over 20 years. We have specialised particularly in freeride or off-piste descents, offering you a huge range of accessories such as goggles, gloves, socks, poles, helmets, and protectors, as well as avalanche beacons (LVS) and avalanche rucksacks. Your safety is important to us:  You should feel safe in the open and be able to enjoy your descent in the deep snow to the fullest.
We have been a FLAXTA Brand Store since the very beginning of this innovative brand. FLAXTA is convincing thanks to its innovative back protectors with their unique fit, providing top safety. Their helmets and goggles are of the best quality, sporting trendy design. Come by and see for yourself!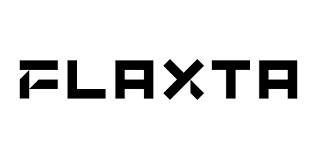 We'll be happy to provide you with comprehensive advice about all our products, and in our shop you will find a select range of:
Skis
Snowboards
Ski boots
Snowboard boots
Ski bindings
Poles
Ski goggles
Sunglasses
Gloves
Hats
Helmets
Socks
and much more
We have long-standing experience in boot fitting and offer individually fitted soles for optimum skiing comfort. You can rely on our expertise and race down the snow-covered slopes with delight! For nothing will get in the way of your fun on the snow if you have perfectly fitted ski boots. We will make sure that your ski boots don't fit too tightly and that you don't get cold feet. We will look at the unique shape of each foot. Once the power transmission to the ski is perfect, then nothing will stop you having fun on the slopes – and your safety is also ensured.
How we fit your boots
First, we measure your foot using a 3D laser to find the optimal fit, then the inner shoe and outer shell will be warmed in a special oven. Now, wearing the warmed-up inner show, you slip into the heated outer shell and stand for a few minutes. The boot now fits perfectly on your foot and will retain this shape when cooled. The whole process takes less than 20 minutes and we recommend that every skier gets their boots fitted professionally. We are also happy to fit the outer shell by means of a professional boot fitting tool on request.
Fitting the sole
The sole fitting process is similar, only for high quality insoles. The sole which is being fitted to your feet is warmed, at the same time a negative impression of your foot is made (in a silicone cushion), which is formed individually. Then the warmed sole is laid into this impression and you adjust to it once again. Ready! We fit the soles onto the ski boot after they have cooled. You won't find a more comfortable ski boot – we wish you memorable skiing fun!